As the pioneering Fintech company in Kosovo, IBAS, represented by its founder and solution architect, Mr. Gazmend, made a significant impact at an event co-hosted by USAID and the Central Bank of Kosovo. The theme was "Banks, Fintechs, and Businesses: Building Synergies for Accelerating Access to Finance."
In his presentation, Mr. Gazmend eloquently outlined the unique challenges and opportunities that come with being a forerunner in the fintech space. He delved into the critical role of a supportive ecosystem, which hinges on the collaboration of government entities, regulatory agencies, and financial infrastructures. Notably, he showcased IBAS's innovative solutions, such as commission-free digital transactions, no-fee SEPA transfers, interest-free options for the 'Buy Now Pay Later' scheme, and the eagerly anticipated investment advisory services, all aligned with current regulations.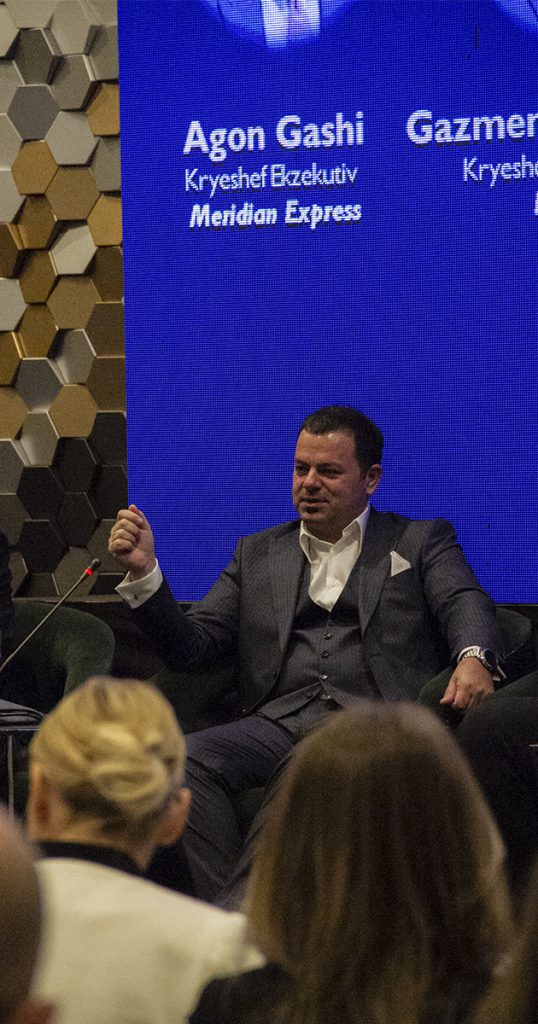 Mr. Gazmend concluded with a powerful call to action for regulatory bodies and other stakeholders. He urged them to adapt to the evolving landscape shaped by PSD2 regulations and the advent of open banking. Additionally, he advocated for partnerships with governmental organizations to ensure that businesses provide at least one alternative to cash payments.
The IBAS team expressed their heartfelt appreciation for the audience's acknowledgement and enthusiastic reception of their groundbreaking contributions. They reiterated their dedication to perpetually innovate and enhance value in the fintech domain.